Family Activity Bible Trails.
These walks at Phillipskop not only give you the chance to enjoy the beautiful views, the fantastic fynbos, and the fresh mountain air – but you'll also get to learn from God's word, the Bible!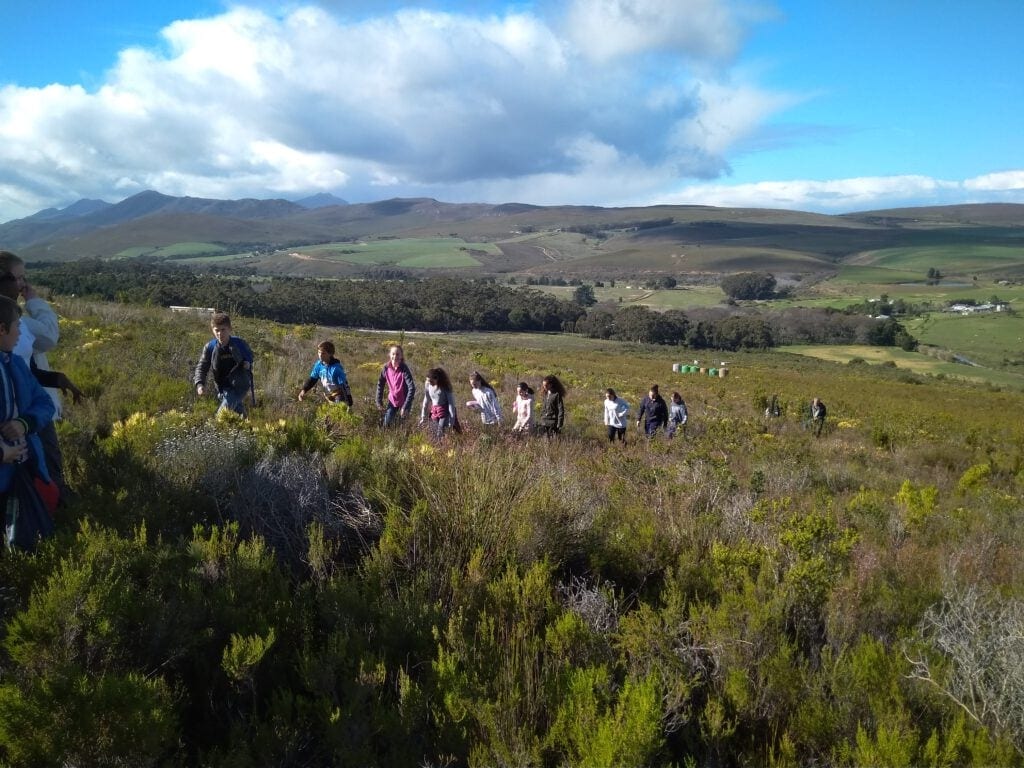 FAB Trails at Phillipskop are geared for families or for your church kids groups. They are designed to be led by a parent or kids group leader, using our trail guides – but please get in touch with us if you would like us to lead one of these trails for you. There are numbered posts for you to follow along the way, Bible verses to read and activities to do. And don't forget to collect the mystery letters as you walk!
So, come and enjoy learning from God's word in an outdoor setting, which is sure to make the whole experience much more memorable.
If you are staying in the chalets and would like us to take your family or group out on one of these trails, then contact us in advance. See our rates page for current prices for a guided walk.
God's Big Picture
This short trail is packed full of ways to engage your kids as you walk through the Big Picture of the Bible's story. At each of the 7 numbered posts along the trail there's something for you to look at, a verse from the Bible to read, something to think about and something to draw. The trail is aimed at primary-aged children, and is just 2km if you walk out and back on the same route. You can extend the trail by following the map to return to Reception via a longer route.
Which Way Will You Walk?
This trail follows the Panorama Path loop, and is 4km long. There are 9 numbered posts along the trail, with Bible verses to ponder at each post. Make sure you collect the mystery letters along the way, and see if you can spot the key word, which you'll find in every verse, so that you're ready to think about and explore the question of, "Which Way Will You Walk?" when you reach Ebenezer Cairn. Suitable for families with children of all ages.
Your word is a lamp to my feet and a light for my path. Ps 119 v 105