I hope you will forgive me if I keep this short after another long drive. I also want to be a bit self-indulgent as my boys wanted to see what sort of car I was driving up all these mountains. So here is a photo of my car on the descent from Naudes Nek pass.

Naudes Nek is the highest driveable pass in South Africa and
highly recommended for any flower lovers
, especially the eastern slopes as shown here. But tonight to keep it short, I thought I would give you a test. Here are twelve photographs of flowers I saw on Naudes Nek and here are the twelve names that belong to them; see if you can work out which is which.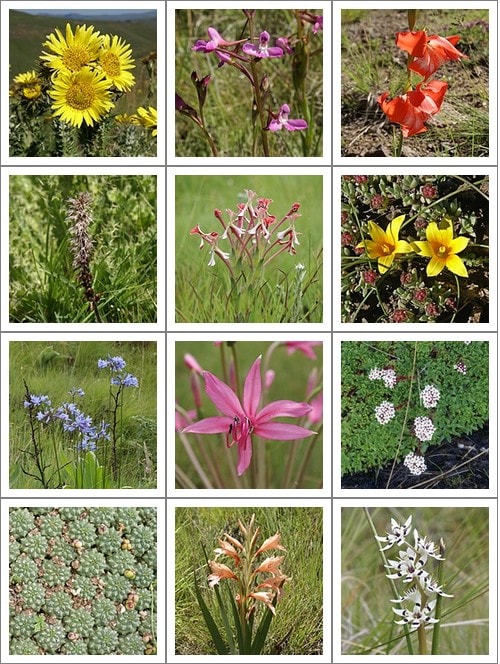 Agapanthus campanulatus