There is always something new and different to see at Phillipskop. Over 900 species of plant have now been recorded on the reserve. The flowers in bloom constantly change through the year so that the fynbos never gets dull. In winter the Proteas take centre stage, while spring sees the bulbous plants emerge from their dormancy. The heat of summer is a peak time for many of the 50 plus species of Erica that are found at Phillipskop. Autumn produces a range of unusual plants, such as the Mosquito Lily or Toothbrush Fern, which people often miss. Meanwhile a good variety of animal and bird life is present throughout the year, from the resident Klipspringers, Cape Grysbok, Rock Hyrax and beautiful Orange-breasted Sunbirds, to the endangered Black Harrier or magnificent Verreaux's Eagle. The shyer animals on the reserve are harder to spot, but visitors can often see spoor left by nocturnal wildlife, including Porcupines, Large-spotted Genets and Caracal. The observant will also see scratch marks on trees, left by one of the Cape Leopards that are known to traverse the mountains.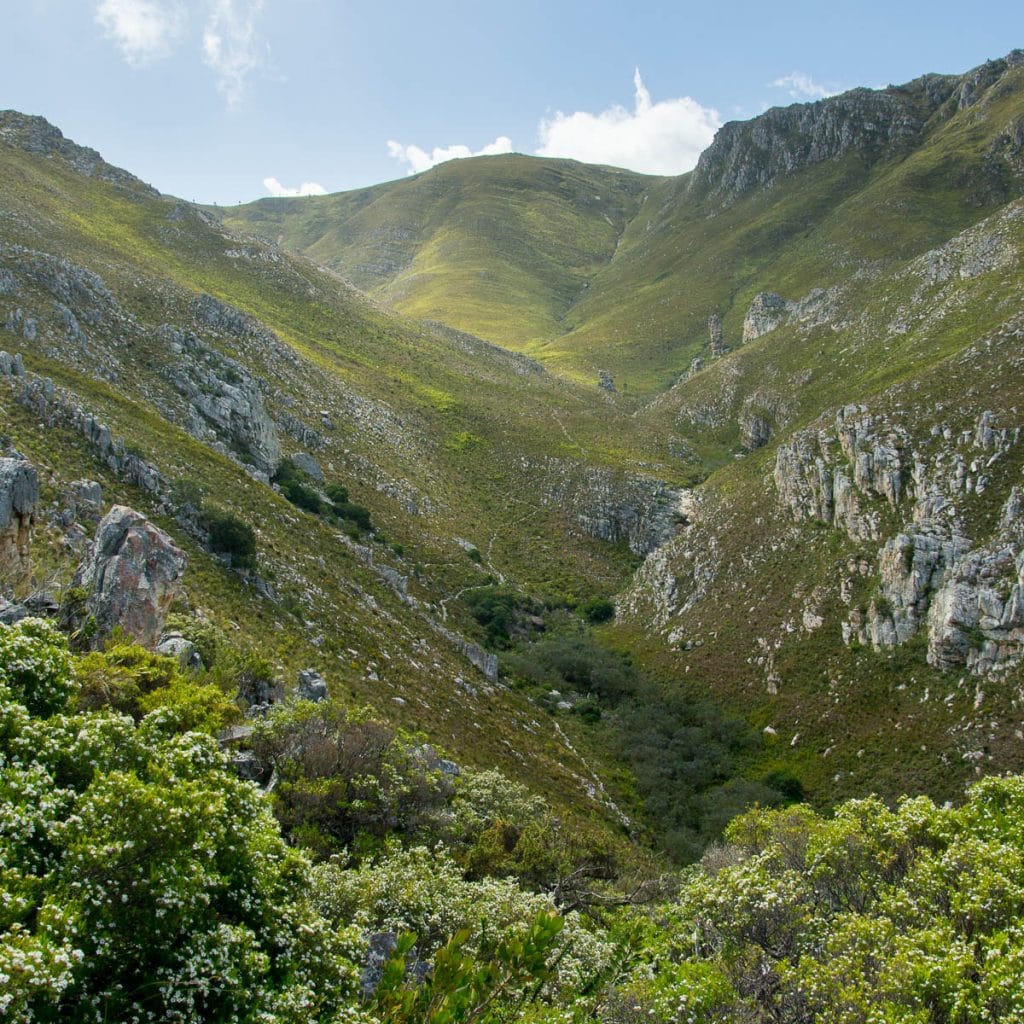 We would like to invite you to become a Friend of Phillipskop. This scheme encourages visitors, especially locals, to explore the reserve more frequently and to get a taste of all seasons. For an annual conservation fee of just R420 per adult (with discounted rate for couples and families), Friends will be able to gain access to the reserve and hiking trails throughout the year during opening hours (8am-5pm daily). As a Friend, you will also be supporting the conservation work of the reserve: maintaining footpaths, clearing the invasive aliens (a never-ending task), and recording, monitoring and protecting the plant and animal life. Some of the key conservation findings on the reserve include: the discovery of the rare Montane Marsh Frog, thereby extending its known range; recording the Cape Rock Elephant Shrew in the Klein River Mountains for the first time; and finding an endangered species of Erica. Phillipskop is also the home of the important heritage site, Phillipskop Cave, which has the only recorded rock art on the Cape Whale Coast.
We hope that by becoming a Friend of Phillipskop, you will be able to enjoy more of what Phillipskop has to offer. In addition, we will keep you informed of any conservation news, activities or special offers that come up during the year. Please contact us for a form to join the scheme: info@phillipskop.co.za
Friends of Phillipskop conservation fees. Permits run from February to January.
Single annual permit R420. Access for holder only
Couple annual permit R800. Access for two named people, can also be used for one of the named couple and another adult or 2 children.
Family annual permit R1,200. Access for two named people plus up to 2 adults or 4 children.